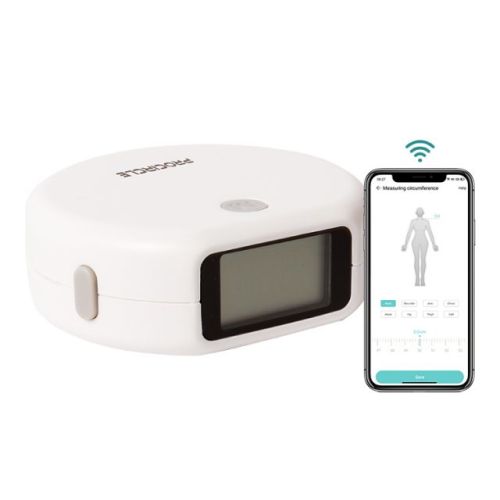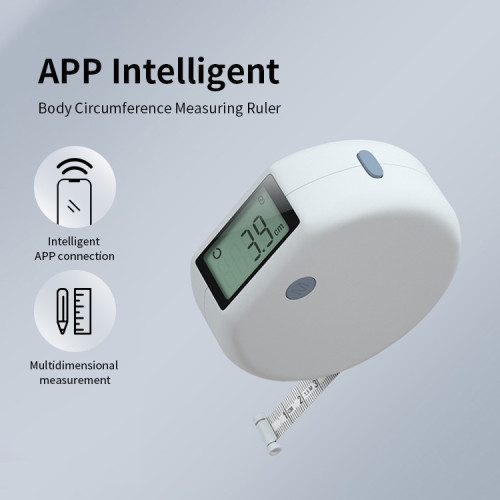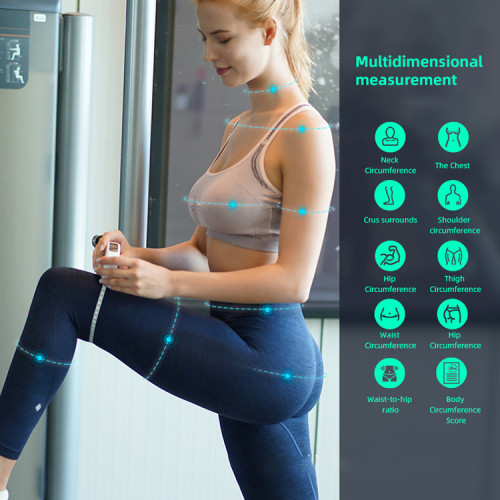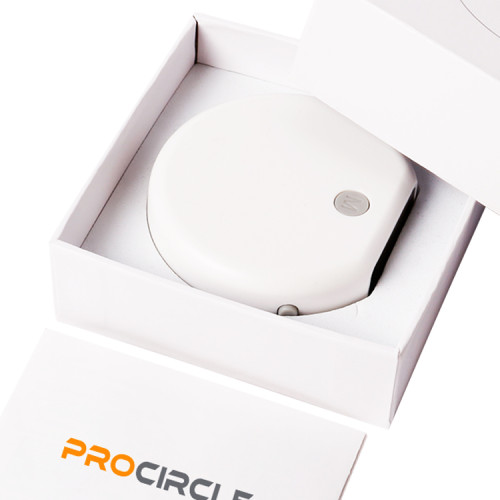 Smart Measure Tape | App recording stats of neck, shoulder, bicep, chest, waist, hip, thigh, calf up to 8 body parts
Description
DESCRIPTION
First of all, fitness and shaping pursue the healthy beauty of body shape. How much gap there is from the ideal body shape is known by the measurement of ProCircle Smart Tape Measure. With the circumference data, targeted training can be carried out to build a good body and multi-dimensional help you create the most beautiful yourself.
PRODUCT DETAILS
Simple operation with a single hand

One pull, one buckle and one pulleven one person can also operate, for example: pull out a section of ruler belt,buckle in the slotand then set into the thigh to tighten the ruler beltyou can seethethigh circumference.

Accurate Measurement

Retracting button and pin lock help you fix body part and get accurate measurements, fast to get your waist-to-hip ratio or other body part's value. German quality tape,Japanese Seiko movementgene achievement of durable and accurate qualitywear resistantsmoothdo not hurt the hand telescopic freely measurement.

Automatic synchronization Long-term cloud storage

Open the Bluetooth connection and log in the APP.It will automatically synchronize the measurement and record the change of the circumference for you every time,even if it is the increase or decrease of 1mm.Record measurement, track data with a weekly, monthly, yearly chart. App recording stats of neck, shoulder, bicep, chest, waist, hip, thigh, calf up to 8 body parts , can add unlimited users for whole family use, view stats with a floating chart.

Large, bright and clear LED monitor display

visualize reading, easy to read and get measure data.ProCircle smart tape measure is powered by a lithium coin battery (package included).

2 Units and Measure Mode

Both measure inches (Max: 60'') and centimetre (Max:150 cm), length and circumference. Great for weight loss, muscle gain, bodybuilding, fabric tailor, sewing, handcraft.
Easy to carry and store.

With small size and lightweight body, easy to put in handbag or pocket, convenient to bring and store when outdoor.